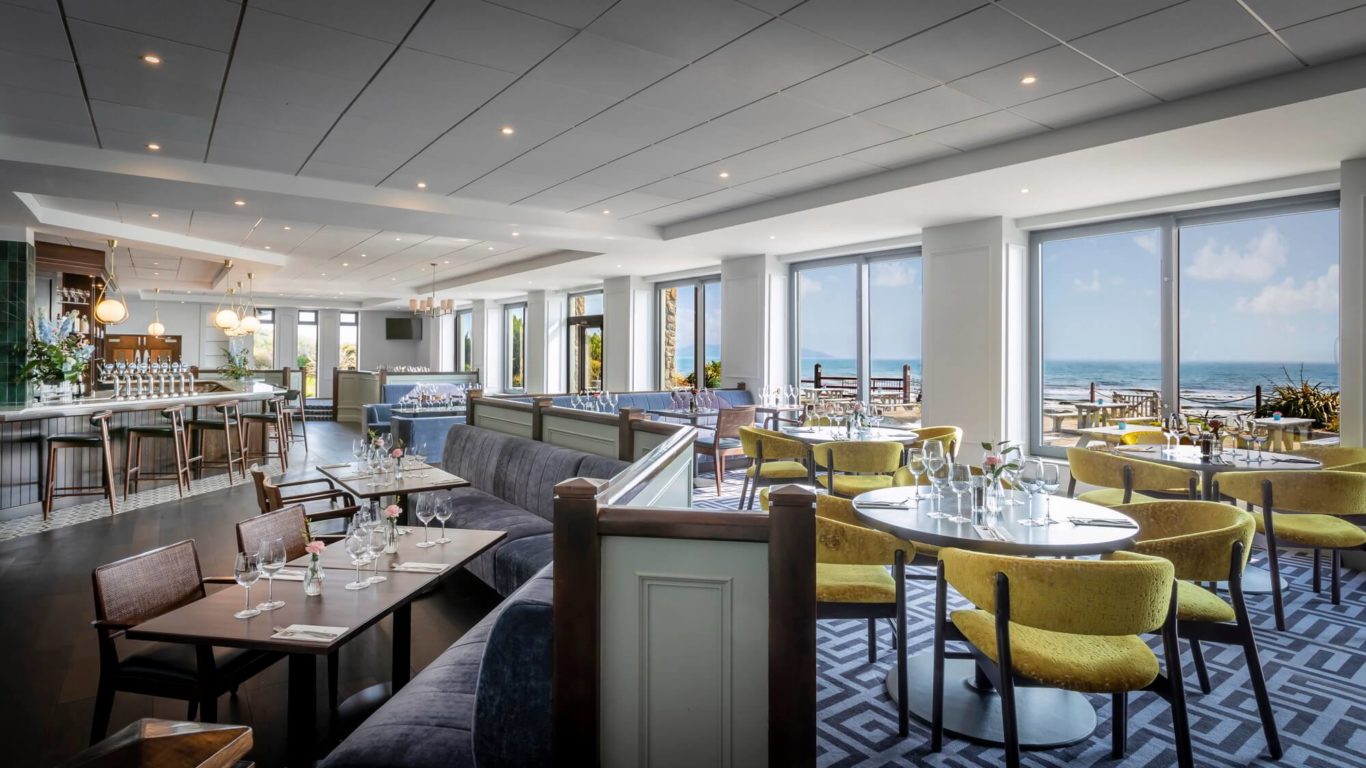 Our spacious Brasserie offers picturesque views while you dine, showing the uniqueness of our hotel situated right on the beach. Our beautiful sliding windows throughout let's the outside in on those bright sunny days.
Get comfortable, relax and enjoy a delicious meal with unparalleled sea views of Lambay Island and Dublin Bay right on our doorstep.
Should you have any special dietary requirements our team are on hand to ensure we can cater to your needs. While we are open for all-day dining, pre-booking is advised at peak times and weekends.
Food Service Hours:
Breakfast
8.00am to 10.00am
Scones and Pastries
11.00am to 12.00 noon
Lunch
12.00 noon to 4.00pm
Dinner
4.00pm to 7.45pm
Cheddarella Van
Takeaway service serving Tea/Coffee & Toasted Sandwiches.
8.30am – 4.30pm Saturdays & Sundays
Shore Shack
Takeaway Food Truck serving Fish & Chips, Scampi, Fish Tacos and more.
Open seasonally March to September
As always you can pre-book any of the following:
Afternoon Tea which must be booked directly with our reception team by phone or email
Brasserie Menu directly with reception or on open table
Private parties/functions through our sales team
Special occasions with friends, family or colleagues